Description
ATEX 2130 Series Impact Wrench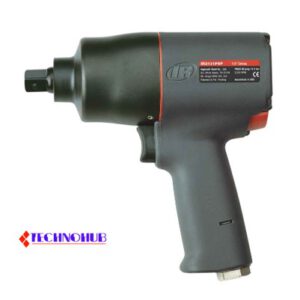 2131PEX
Specifically designed to meet ATEX Zone 1 or Zone 2 requirements, this 2130 Series Impact Wrench was built to help you succeed. Reliable and durable from your first to your last job, this wrench will see you through.
ATEX Marking
ATEX 2014/34/EU
Ex h IIA T6 Gb X
ISO 80079-36 Certified
Features
Access
This impact wrench is great for changing tires and general vehicle repair.
Durability
Thanks to its steel hammer case and composite housing, this wrench will endure anything, from repeated drops to harsh chemicals. It'll never let you down.
Other Features
Twin hammer mechanism ensure consistent power and balance
Pressure-fed mechanism lubrication ensures complete coverage throughout the tool
1/4" NPT inlet
Feather-touch trigger allows precise delivery of pressure and speed
Composite Housing is impact and chemical resistant to extend the life of the tool.
TECHNOHUB
Hot line Tel: 086-340-3868
Pre-Order
Email:sales@technohub.co.th
ตัวแทนจำหน่าย Impact-Wrench-Ingersoll-Rand-บล็อกลม-บล็อกไฟฟ้า