Description
2100 Series Impact Wrench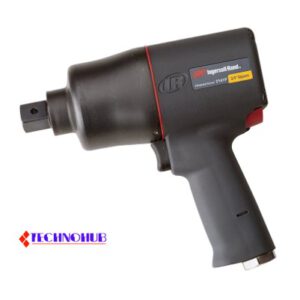 The 2100 Series is as ergonomic as it is durable. Built with steel hammer casing and composite housing, this tool is great for maintenance repair operations.
Maximized Torque
The twin hammer impact mechanism delivers an even impact that maximizes torque during use even when air pressure changes.
Power
The 2100 series has a high torque output and a power regulator to make sure it's easy to control.
Dual Retention Methods
Featuring both a square socket retaining ring and a square pin anvil, you have the ability to switch sockets quickly without sacrificing any of your safety.
Model
2141P
TECHNOHUB
Hot line Tel: 086-340-3868
Pre-Order
Email:sales@technohub.co.th
ตัวแทนจำหน่าย Impact-Wrench-Ingersoll-Rand-บล็อกลม-บล็อกไฟฟ้า