Description
QM5 Series Fixtured Spindles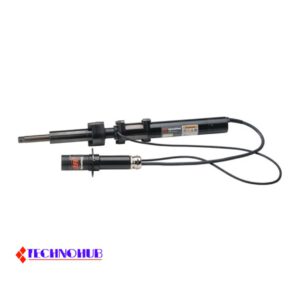 With flexible mounting options and high torque range, the QM5 series fixtured spindles can deliver the quality and performance needed for any fastening application.
Features
Accuracy
The closed loop transducerized control provides exceptionable accuracy and traceability for advanced torque control strategies.
Reliability
Featuring a brushless DC motor and heavy duty gear train, the QM5 series is solid and dependable. It also includes a preventative maintenance alarm, so you won't have to worry that your tool will stop working when you least expect it.
Simplified Integration
Equipped with an external electronics pod it's easy to integrate, mount and connect your tools.
Model
QM5SS035H22S06
QM5SS035H22S08
QM5SS035H62S06
QM5SS035H62S08
QM5SS035H92S06
QM5SS035H92S08
QM5SS055H22S06
QM5SS055H22S08
QM5SS055H62S06
QM5SS055H62S08
QM5SS055H92S06
QM5SS055H92S08
QM5SS090H22S08
QM5SS090H92S08
| | | | |
| --- | --- | --- | --- |
| Brand | No. | PRODUCT CODE | Name |
| Ingersoll-Rand | – | – | QM5 |
TECHNOHUB
Hot line Tel: 086-340-3868
Pre-Order
Email: sales@technohub.co.th
Facebook: Technohub2002
ตัวแทนจำหน่าย Impact-Wrench-Ingersoll-Rand-บล็อกลม-บล็อกไฟฟ้า
เครื่องเจียรลม-USAG